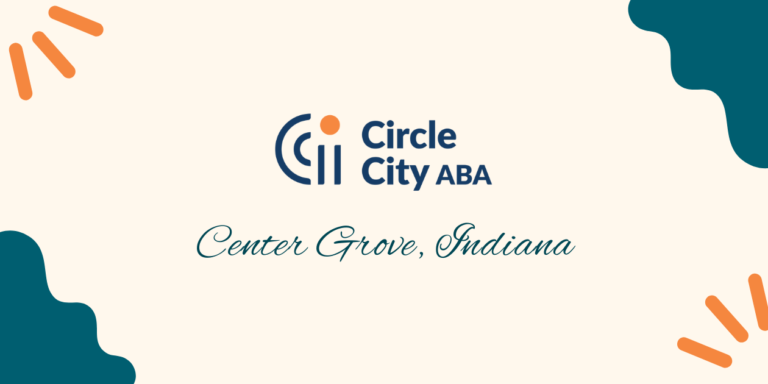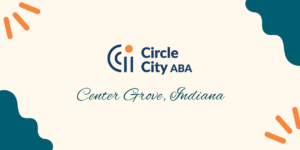 Circle City ABA, a leading Indiana provider of Applied Behavior Analysis (ABA) therapy for individuals with autism spectrum disorder (ASD), is pleased to announce the opening of our new location in Center Grove, Indiana. This expansion marks an important milestone in Circle City ABA's commitment to delivering high-quality ABA therapy services to families in the state of Indiana.
Location:
Circle City ABA – Center Grove
1777 W Stones Crossing Road, Suite 120,
Greenwood, IN 46143
A Passion for Progress. Founded in Play.
ABA therapy is a proven and evidence-based treatment approach for individuals with autism that focuses on improving social, communication, and behavioral skills. By opening a location in Center Grove, Circle City ABA aims to bring our specialized services closer to families in the south side of Indianapolis and the Center Grove area, ensuring greater accessibility and convenience for children and their parents or caregivers.
The new Center Grove location will offer various ABA therapy services tailored to each child's unique needs. These services include individualized assessment and treatment planning, direct therapy sessions, social skills training, parent training and support, and school consultation services. The highly trained and experienced team at Circle City ABA utilizes evidence-based techniques and approaches to promote skill development, independence, and overall well-being.
Circle City ABA's Center Grove location is now scheduling new client tours and enrolling. We offer flexible scheduling options to accommodate families' needs. The center provides a warm and welcoming environment where children can thrive and grow under the guidance of skilled therapists passionate about making a difference.
Expanding our reach and impact, Circle City ABA is thrilled to announce the addition of Center Grove to its ever-growing list of ABA center locations in Indiana.
Our Indiana Locations:
Our team of skilled professionals is eager to contribute to the local community, working collaboratively with families to achieve meaningful progress and positive outcomes for individuals with autism in the Center Grove, South side of the Indianapolis area. For more information about Circle City ABA and our services or to schedule an appointment at our new Center Grove location, please visit www.circlecityaba.com or contact our admissions team at 317-960-4047.