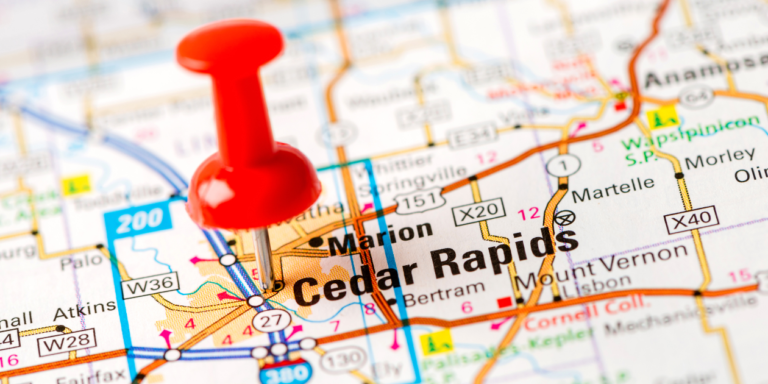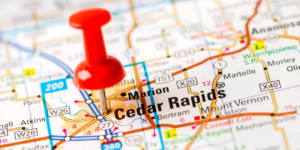 Cedar Rapids, Iowa, is a vibrant city known for its welcoming community and diverse activities for people of all ages and interests. They have a growing list of options for families and individuals seeking autism-friendly activities. Whether you're a resident or a visitor, here are some fantastic autism-friendly activities in Cedar Rapids.
Ushers Ferry Historic Village
Ushers Ferry Historic Village is a living history museum located in Cedar Rapids, Iowa. The village offers several activities designed to be autism-friendly. Such as guided tours of the historic buildings, hands-on activities, and special events throughout the year. The village also provides sensory-friendly programming that includes quiet hours and other accommodations for individuals on the autism spectrum.
Indian Creek Nature Center: Connecting with Nature
Nature can be incredibly therapeutic, and the Indian Creek Nature Center offers a peaceful and inclusive space for individuals with autism. The center features accessible trails, sensory gardens, and nature-based programs that provide a calming and engaging experience. Guided hikes, bird-watching sessions, and outdoor art activities offer opportunities to connect with nature in a way that suits individual preferences.
The Fun Station: Fun and Play for All
The Fun Station is a community favorite for families with children on the autism spectrum. This indoor play space offers a variety of activities, including a sensory room designed to provide a comfortable space for sensory breaks. The inclusive environment ensures that all children can have fun and play side by side. The Fun Station also hosts special sensory-friendly hours to provide a quieter and more relaxed experience for individuals with sensory sensitivities.
Cedar Rapids Public Library: Literary Adventures
The Cedar Rapids Public Library is a hub for literature enthusiasts and a welcoming space for individuals with autism. With its sensory-friendly spaces, quiet reading areas, and regular programming tailored for different interests and age groups, the library fosters an environment of inclusivity. Special storytime sessions and creative workshops offer learning and social interaction opportunities.
Adaptive Sports and Recreation: Active Pursuits
Cedar Rapids offers various adaptive sports and recreational programs that cater to individuals with autism. These programs provide opportunities for physical activity, skill-building, and social interaction. From adaptive swimming lessons to inclusive yoga classes, there's something for everyone looking to stay active and engaged in a supportive environment.
Arts and Crafts Workshops: Unleash Creativity
Engaging in artistic activities can be incredibly therapeutic, and Cedar Rapids has a range of arts and crafts workshops that cater to individuals with autism. Workshops provide a space for self-expression and skill development in a relaxed, understanding atmosphere.
In Cedar Rapids, the community is dedicated to providing a welcoming environment for individuals on the autism spectrum. From sensory-friendly spaces to inclusive activities, there are plenty of options for everyone to enjoy. As awareness and understanding continue to grow, Cedar Rapids is a shining example of a city that values diversity and ensures everyone can partake in its vibrant offerings. Whether you're a resident or a visitor passing through, there is plenty to explore, which will surely create cherished memories.
About Circle City ABA
Circle City ABA passionately nurtures progress through play with ABA therapy. We develop programs and services specifically designed for each child. Our child-centered, compassionate approach to therapy brings family goals and clinical best practices in tandem to help kids learn and grow. We'll work together to define success and help your child achieve it. Contact our admissions team for more information on our Cedar Rapids ABA services and how we can support you and your child.