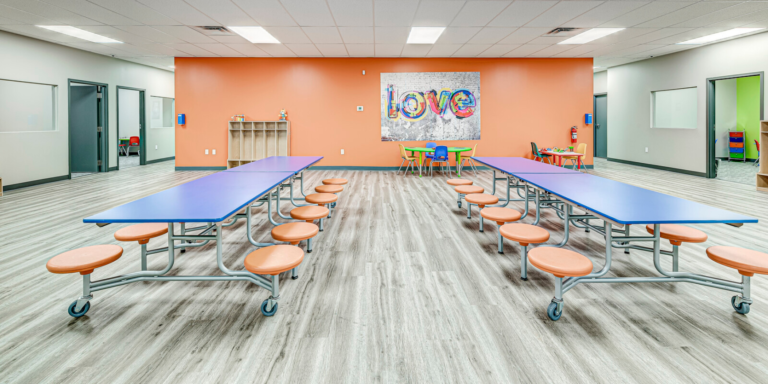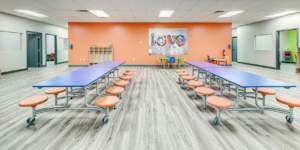 An essential piece of applied behavior analysis (ABA) therapy is the environment the child is in. When your child participates in ABA therapy daily, they crave and need a sense of familiarity, variety, and fun. At Circle City ABA, our autism centers in Indiana are vibrant while embracing the adaptability of each child's needs. Circle City ABA focuses on transitioning to school settings and plenty of gross motor-related goals. Our autism centers in Indiana provide an organic experience that can be applied to future settings, which is essential when transitioning from center-based ABA to traditional learning settings, such as schools.
About Our Indiana Centers
Circle City's ABA Therapy centers are known for our sizeable gross motor areas that invite each child to play and explore. In addition, our game room for adolescents is popular with those interested in games. These areas allow each individual to work towards their goals with their therapists.
We believe each child should have space to call their own at our ABA Therapy centers. While we are known for our large learning-based settings, we also have individualized therapy rooms. We have found an outstanding balance between having open learning environments and private learning spaces. Each child has the opportunity to make their therapy room comfortable, and our team adapts each room to the child's needs. ABA Therapy rooms are superb for one-on-one learning. In addition, they are a safe space for each individual to reset and know as their own.
Our child-centered, compassionate approach to therapy brings family goals and clinical best practices in tandem to help kids learn and grow. We'll work together to define success and then help your child achieve it – whether that's building social skills, improving communication, or working on activities of daily life.
Our Indiana Locations:
Start Your Journey
We hope you choose Circle City ABA to start or continue your ABA journey. Greater independence and richer experiences. For your child. For your family. The journey begins with the initial assessment from our qualified team. Several Hoosiers across the state are already loving Circle City ABA. Learn more about Circle City ABA's services and contact us today to start services at one of our autism centers in Indiana.