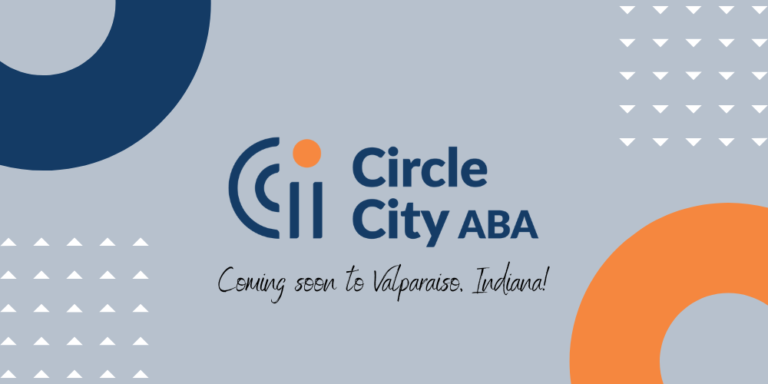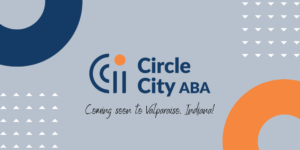 We are excited to announce a significant step forward in providing top-quality Applied Behavior Analysis (ABA) therapy services. Circle City ABA proudly prepares to open our newest autism therapy center in Valparaiso, Indiana. This expansion reflects our unwavering commitment to enhancing the lives of children with autism. We have a proven track record of delivering personalized and effective ABA therapy in Indiana. Our team is dedicated to bringing our expertise, compassion, and evidence-based interventions to the Valparaiso community and its surrounding areas.
Our team at Circle City ABA passionately nurtures progress through play and understands that caring for children with autism also means caring about their families. We provide full-family education and support from day one, and parents should be active and involved participants in the process.
What is ABA Therapy?
ABA stands for Applied Behavior Analysis. It's an evidence-based therapy used to help children living with autism reach their fullest potential. It looks at behaviors related to the environment. It teaches skills such as communication, socialization, play, daily living activities, school readiness, self-help skills, safety skills, and more. In short, it helps children learn how to navigate life more effectively by increasing positive behaviors while decreasing negative ones.
What makes Circle City ABA Different?
At Circle City ABA, our staff is passionate about helping children reach their fullest potential. From day one, our team will work closely with parents to ensure they are actively involved – answering questions, discussing concerns, or solving problems together. We understand each child has unique needs – so our team works diligently to customize every program uniquely tailored to meet those needs while ensuring close progress monitoring throughout treatment. Additionally, we offer various services, including Direct ABA Therapy, Group ABA Therapy, social skills, parent training, Behavior Consultation, Occupational Therapy, and assessments.
If you're a parent looking for quality ABA therapy for your child living with autism in the northwest Indiana area, look no further than Circle City ABA! Our team passionately nurtures progress through play while offering complete family education and support from day one. Our team is available throughout treatment to answer questions or discuss any concerns or solutions you may have.
Circle City ABA – Valparaiso
501 Wall Street, Valparaiso, IN 46383
Phone: 317-960-4052
Expanding our reach and impact, Circle City ABA is thrilled to announce the addition of autism services in Valparaiso to our ever-growing list of ABA center locations in Indiana.
Our Indiana Locations:
Our team of skilled professionals is eager to contribute to the local community, working collaboratively with families to achieve meaningful progress and positive outcomes for children with autism. 
As we embark on this new chapter, we look forward to positively impacting the lives of families and individuals seeking exceptional ABA therapy. Visit circlectiyaba.com today to learn more about all the fantastic services we have available so your child can reach their fullest potential! Contact us today to inquire about starting your journey!